The guest makes a visit to the Tourinform office of Miskolc. The co-workers at the office inform them about the opportunities, out of which, depending on the weather and mood, programs can be organized for at least 5 days – our guest, however, only have one day. Aaaand this is when…the co-worker invites the guest to the Miskolc Café and for a TELEPORTATION. In a short amount of time, sitting at the café the guest visits the Cave bath and all of the sights of Miskolc. They look around just to choose the program which mostly suits them at that day, and then they drink the Miskolc coffee and go to the chosen destination.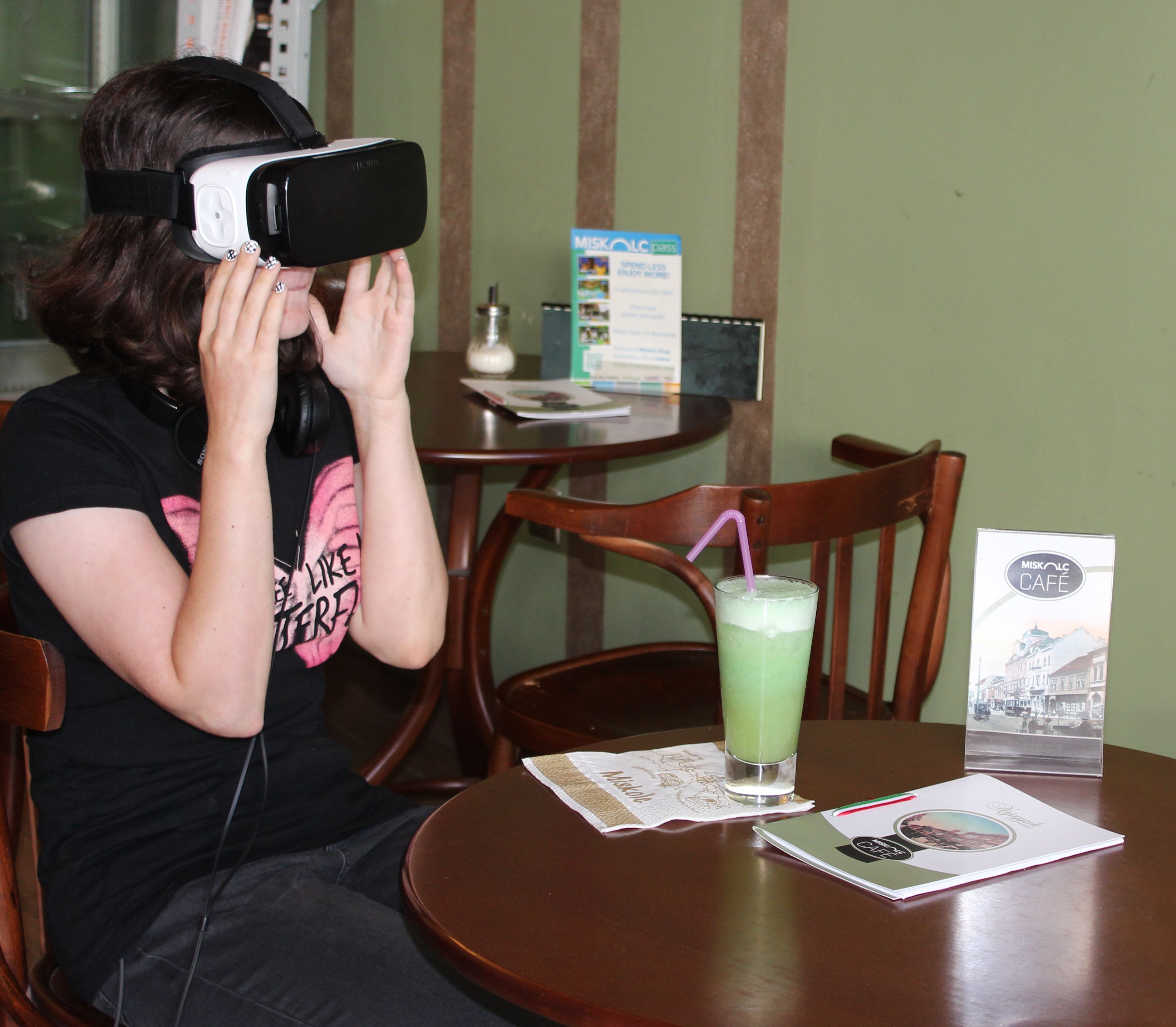 The story above is the actual stage of a deliberate development series, which became possible at the Tourinform office of Miskolc with the financial support from the Miskolc and its Region's Tourist Association, and with the professional support from the Hungarian Academy of Sciences – Institute for Computer Science and Control. Firstly, on the tourist organization's website, then with the help of the GUIDE@HAND Miskolc mobile app, and from now on, you can discover the local sights in virtual space with the help of a 3D VR headset, which is due to the Virtual Reality (VR) technology. The tourists visiting the Tourinform office can take part in such a special experience as if they truly were by the sights. This experience helps in finding those places that mostly suit their interests.
The purpose with the VR technology is not to fully replace reality and actual experiences. At the Tourinform office VR headsets give only a small piece of the real experiences, which are awaiting you by the tourist attractions.
As the Tourist Board has already indicated, they hope that VR headsets will become available at the information offices of Lillafüred, the Castle of Diósgyőr, and of the Cave bath, as well. Moreover, they would like them to be used at hotels' receptions in Miskolc too. However, within two years the Tourist Board would like to invite you not just for a space travel, but also for a time travel, in order to commemorate the past of some sights of Miskolc.